SPECTRA Labs is made of of discrete and sometimes overlapping interdisciplinary, cross institutional teams (list in progress).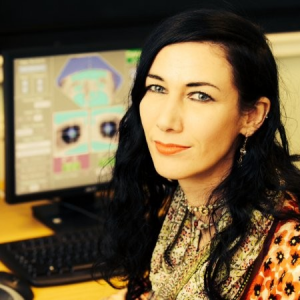 Dr Mel McKendrick
SPECTRA Labs Director I am interested in how we can use simulated environments, technology and feedback to reduce anxiety and improve performance. I specialise in social cognition, face processing and attention and am currently developing digital mental health research interventions, measures, validation and research project services. Further to this I am interested in face processing and cognitive biases in social judgments. I work across disciplines bringing together clinicians, academics and SMEs to develop problem based solutions for digital health and medical training and I am the Founder and CEO of Optomize Ltd., an eye-tracking analysis software development and research company involved in medical training.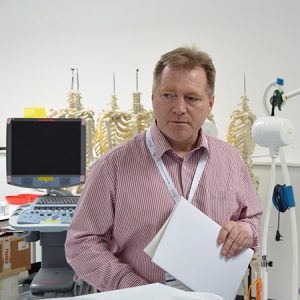 Prof Graeme McLeod
Prof McLeod is an NHS Consultant Anaesthetist and Honorary Professor of Anaesthesia at the University of Dundee. He also is Co-Lead for the MSc in Regional Anaesthesia at the University of East Anglia. He is director of the Mastery Learning Course in regional anaesthesia at the Centre for Anatomy and Human Identification at the University of Dundee that uses the unique Thiel cadaver simulator. His research interests include validation of Thiel cadaver as a simulator of needle interventions: the translation of skills from cadaver simulators to patients and development of new needle technologies. Prof McLeod works with the Medical Education Lab and Optomize in simulation training.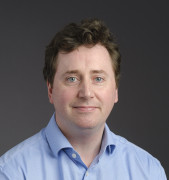 Dr Benjamin Kenwright
Dr Benjamin Kenwright is a skilled researcher, developer, leader in game technologies, management and engineering operations. Ben has spoken around the world on game technologies and interactive solutions in both industry and academic contexts. His work has been featured in the press, broadcast and online media. He studied at both the University of Liverpool and Newcastle University before moving on to work in the game industry and eventually joining Heriot-Watt University. Ben is a Senior Fellow HEA (SFHEA), Chartered Engineer (CEng), a Senior Member of the IEEE (SMIEEE), ACM and the British Computer Society. His research interests include real-time systems, robotics, evolutionary computation, and interactive animation. Benjamin has over twenty years' experience in research, teaching, and industrial project management.
Dr Agnessa Spanellis
Agnessa Spanellis is an Assistant Professor of Information Systems Management at Heriot-Watt University. The theme throughout her research work is gamification. Her research is focused on gamification as a new approach to improve social and environmental sustainability, especially in more deprived and impoverished communities in developing counties. She has worked on a number of projects with rural communities in Colombia, Indonesia and Brazil and has recently published a book on gamification for social change. Agnessa is working with the STAR Lab and MIND Hub in helping to develop gamified educational resources.